"Always design a thing by considering it in its next larger context, a chair in a room, a room in a house"
An installation by four23 at designjunction
INTRODUCTION
---
Daydreaming, that loose ability to find associations. The neuroscientist Daniel Levitin calls it 'mind wandering mode' – the neural reset wherein the mind unpicks its shackles and meanders awhile. Daydreaming seems sometimes like our easiest state to enter, maybe the first state we ever knew, and yet we have a troubled relationship with it.
THE RED HOUSE
---
Using the words of Eliel Saarinen as a foundation, adopted later by Charles and Ray Eames, 'always design a thing by considering it in its next larger context, a chair in a room, a room in a house.' – the immersive exhibition explored the relationship between our physical surroundings and our ability to think, daydream and create.
Location
1 Granary Square / King's Cross
London, N1C 4AA
Taking cue from Eliel, have created a room within a Red House – inside which sat a single, simple chair. The design of the space referenced the workspace of the artist Mark Rothko.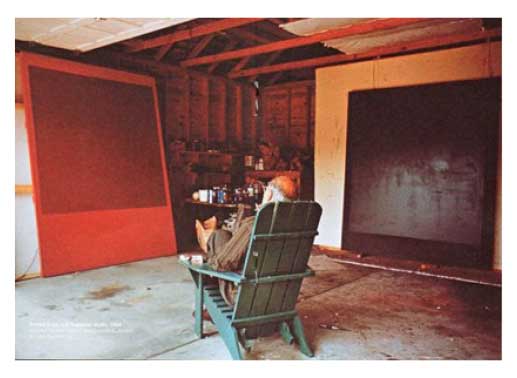 Rothko's daughter describes his work as "Sort of a window to beyond. He said the bright colours sort of stop your vision at the canvas, where dark colours go beyond. And definitely you're looking at the beyond. You're looking at the infinite."
The Chair In A Room In A House invited the visitor to look beyond the canvas and into the infinite, through a playful, interactive installation.
Take a seat in the chair, place on the Virtual Reality headset and let your mind drift into its wandering state, a thought process that allows the brain to make new associations and connections.
When we reach this state, we can imagine things that do not yet exist:
"Certainly she was losing consciousness of outer things. And as she lost consciousness of outer things… her mind kept throwing up from its depths, scenes, and names, and sayings, and memories and ideas, like a fountain spurting."
Virginia Woolf,
excerpt from 'To The Lighthouse'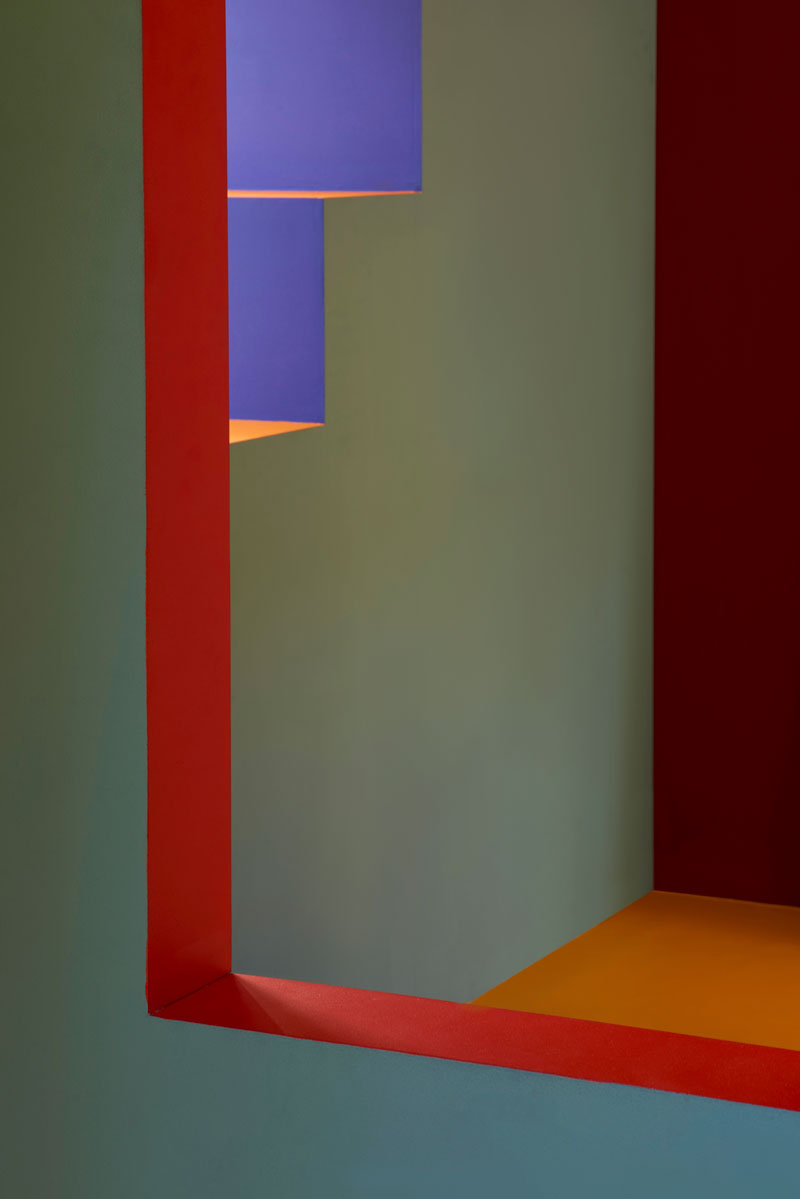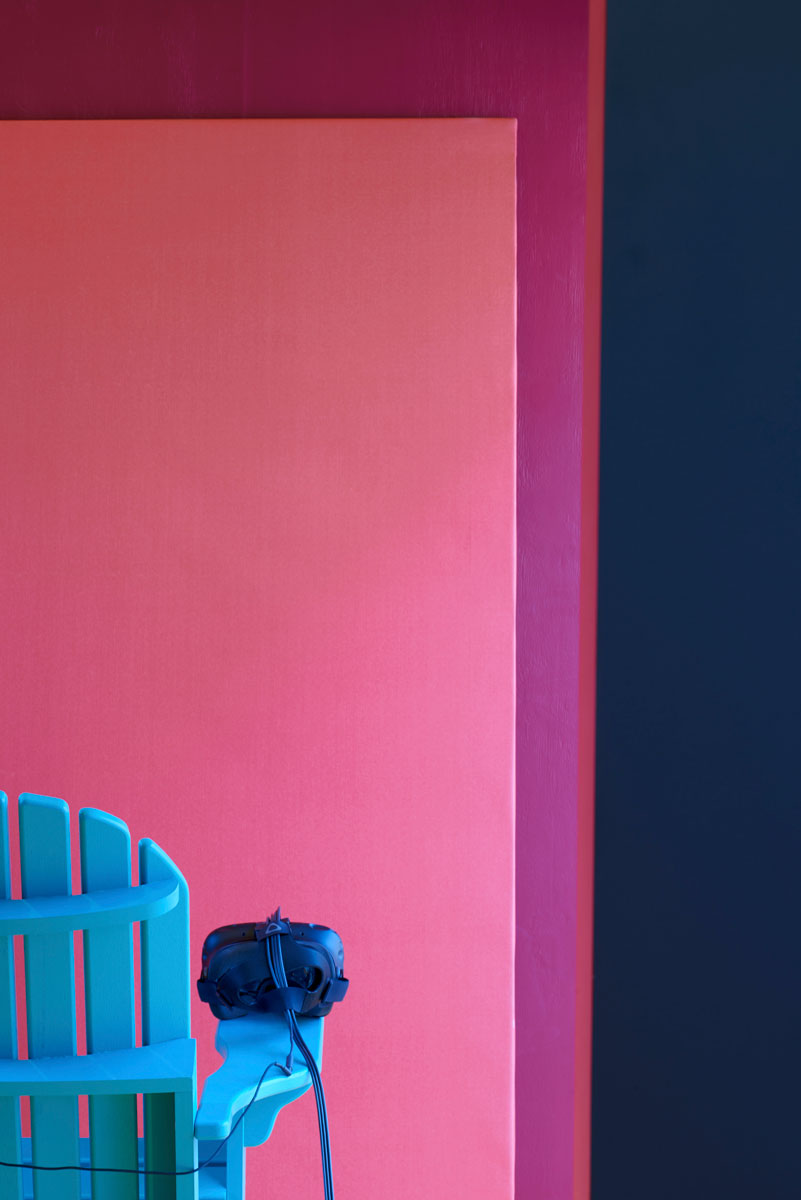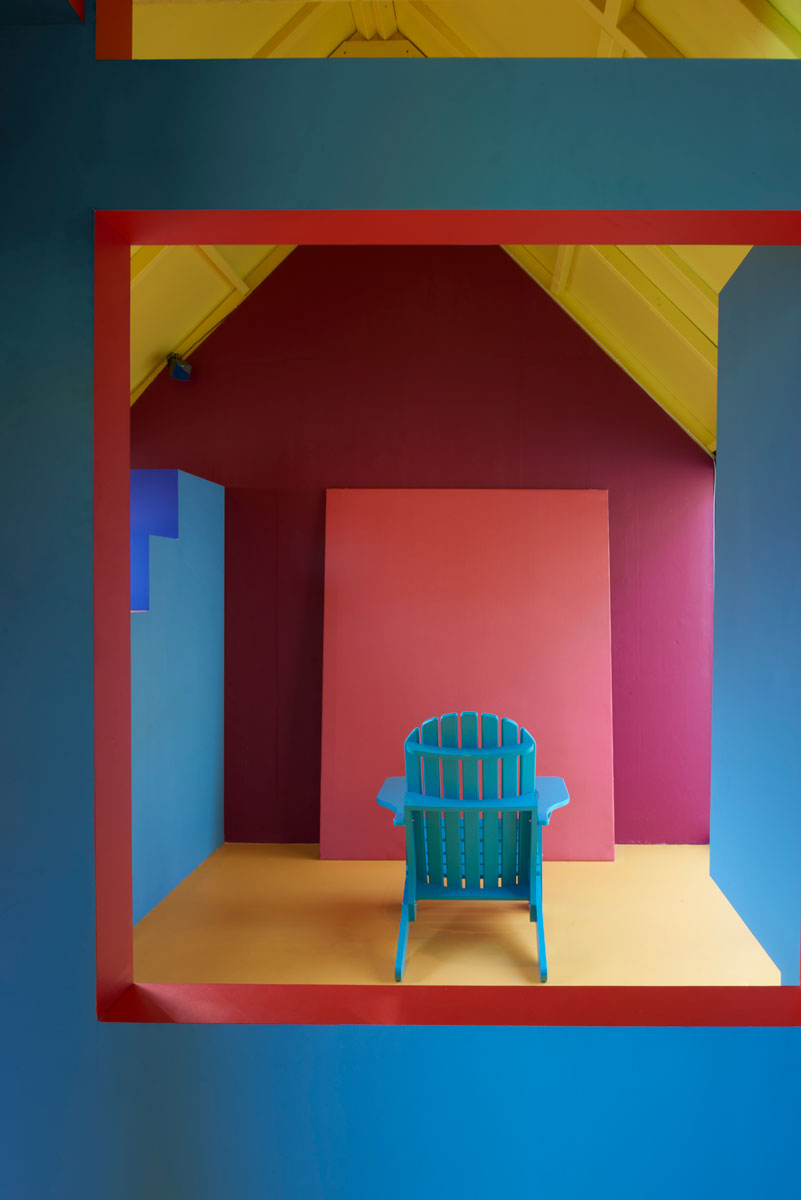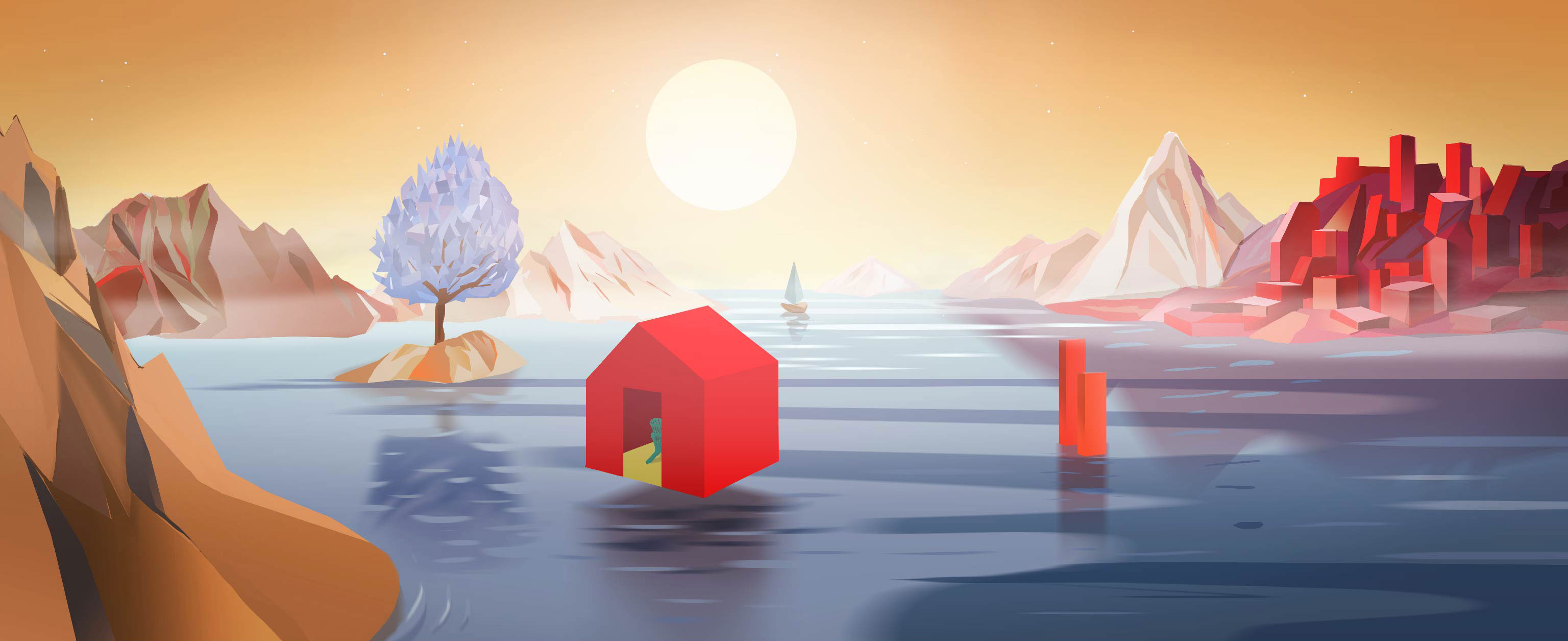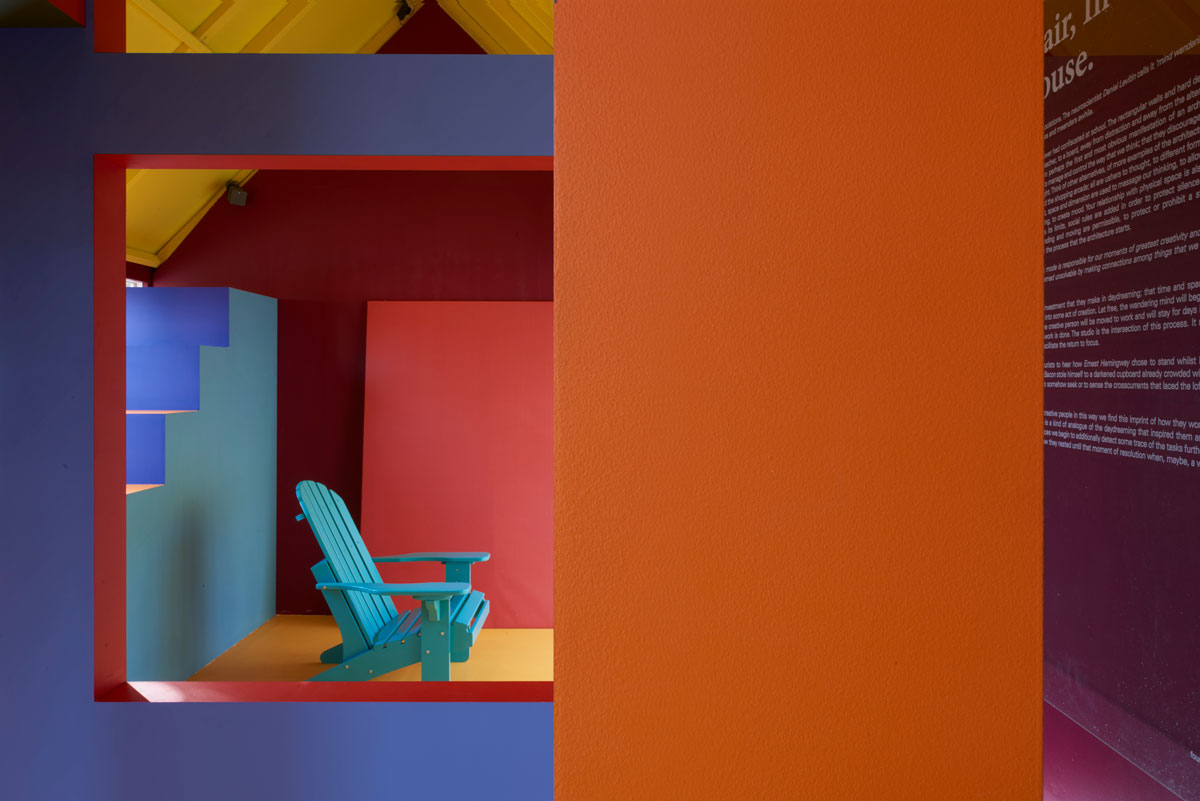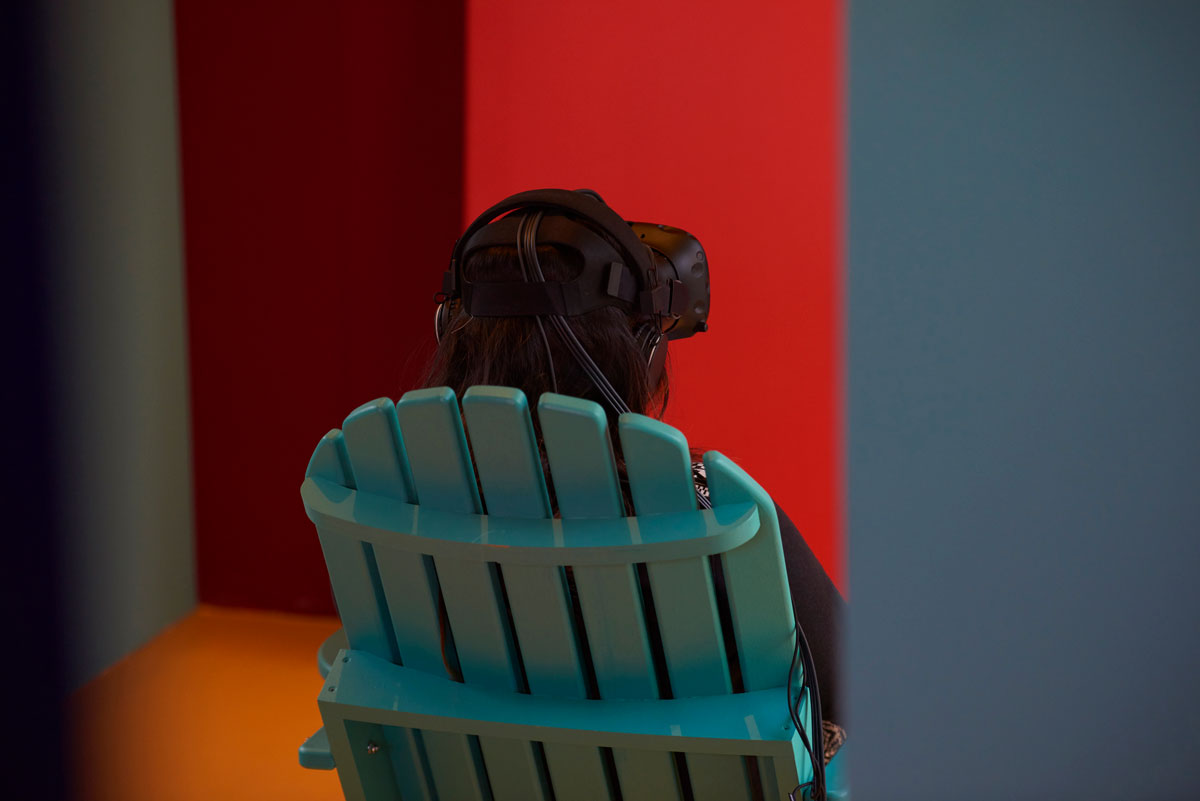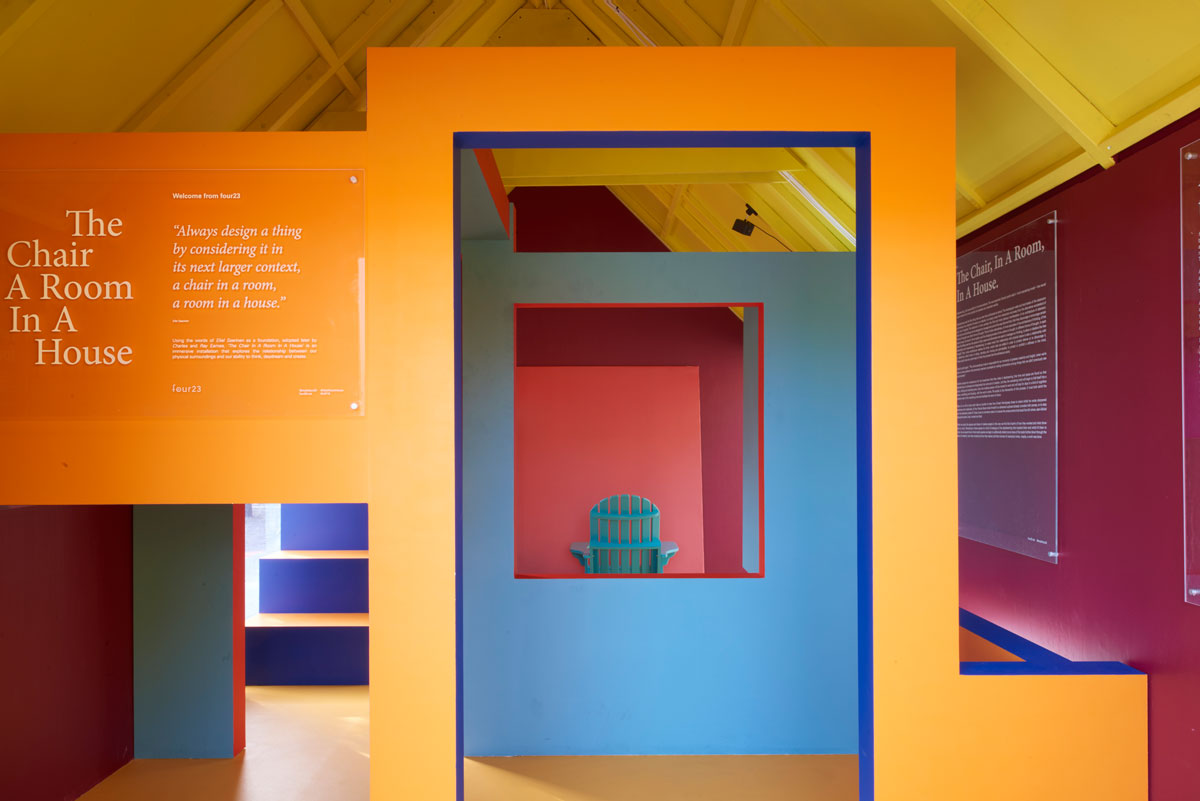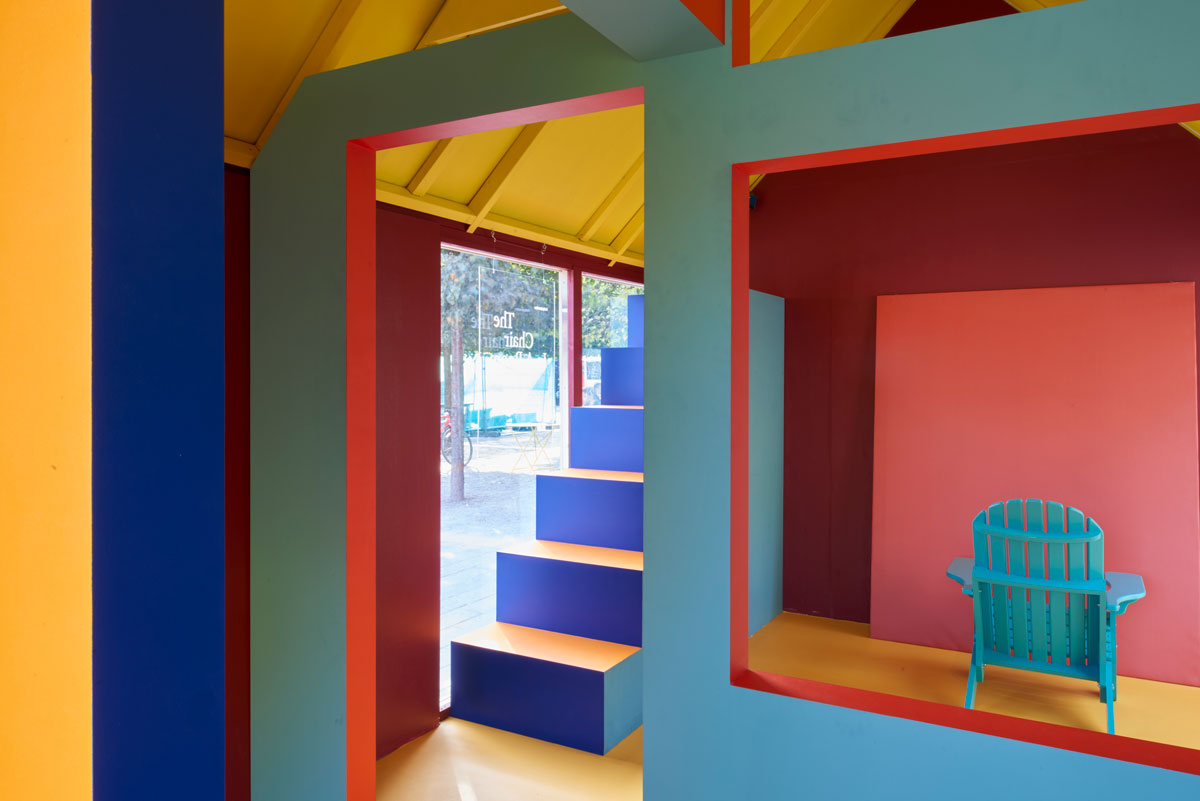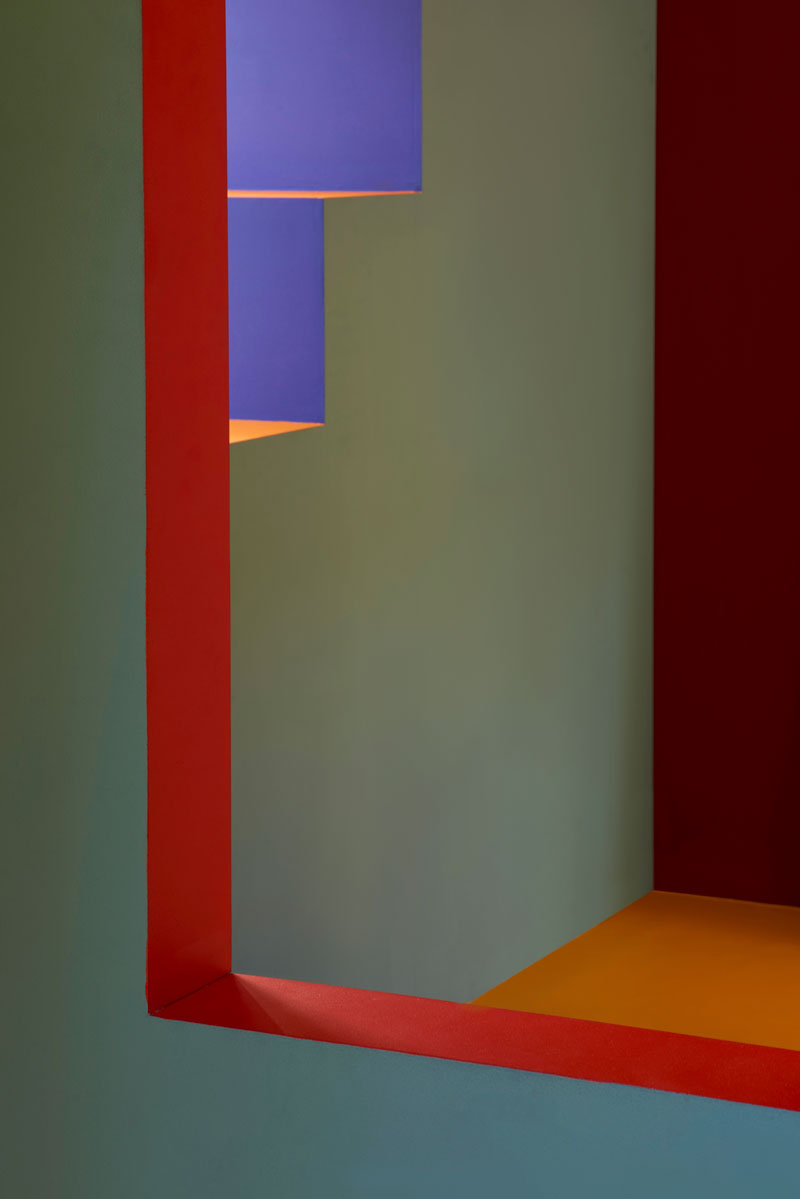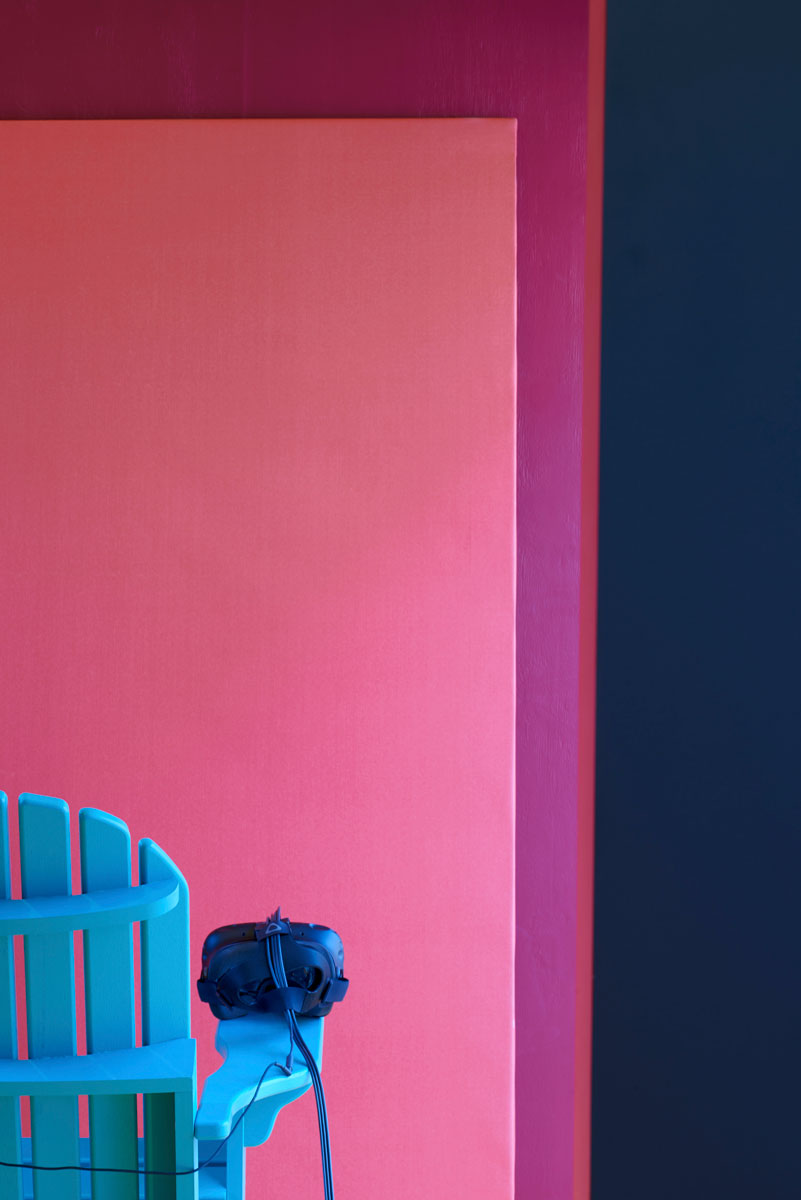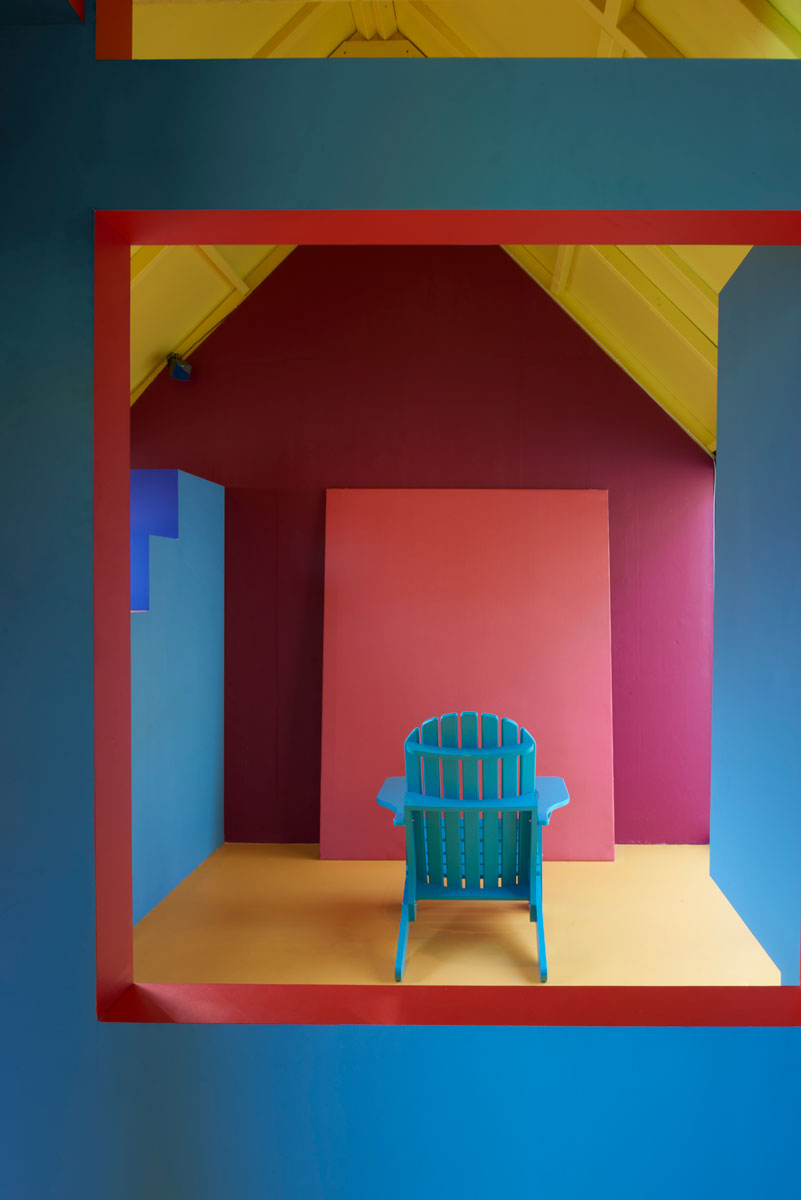 A FOUR23 EXHIBITION SERIES
---
The four23 exhibition series explores the roles of communication and technology in an increasingly connected world.